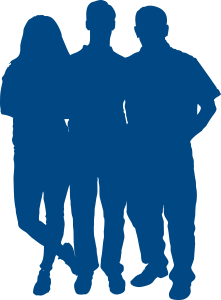 Volunteer with us – Make a difference to your community
Without volunteers we would be unable to meet demand for advice and information from the public. In return we offer our volunteers training and the opportunity to acquire new and transferable skills, make friends and feel part of an enthusiastic team whilst helping members of the Telford & Wrekin community.
Citizens Advice Telford and The Wrekin recruits continually throughout the year for a variety of roles. Our volunteer roles include the following:
We provide full training for all roles and it is possible to progress through a number of roles. Please complete the two forms below.
Click here to download the Diversity - Monitoring Form.
Click here to download the Application Form
Complete and return by e-mail to valeriegraham@telfordcab.co.uk or by post to:
Recruitment & Training
Citizens Advice Telford & the Wrekin
40 Tan Bank
Wellington
TF1 1HW
Following receipt of the application form we will be in contact with you. We always take up references on volunteers. If your interview is successful, you will be invited to attend an induction session and then begin your training.
We are committed to equal opportunities for all and welcome volunteers regardless of race, gender, sexuality or disabilities.
Give it a try – it's your chance to make a big difference to your community.