Online Skills
Know someone who's online but doesn't know where to start?
Whether it's you or a friend or relative who wants to feel more confident about getting online, we're here to give you free computer training so you can make the most of the online world.
We won't judge you or make you feel like you're back at school. We'll provide a supportive environment to help you boost your skills. You'll have your own tutor, Andy, who will answer your questions and stop you from panicking if you're stuck.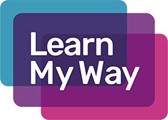 Using the Learn My Way website, you can learn lots of new skills including….
| | |
| --- | --- |
| ·         Using the Internet | ·         Using Facebook |
| ·         Using email | ·         Socialising online |
| ·         Keeping your device safe | ·         Online and Mobile Banking |
| ·         Using search engines | ·         Using online forms |
| ·         Using public services | ·         Being safe online |
| ·         Job hunting online | ·         Creating documents |
| ·         Online shopping | ·         Keeping your personal information safe |
How it works…
Give Andy a call on 07842 906098. He'll arrange a 1-to-1 tuition session over the phone and online to get you up and running. 
Andy will give you up to 2 hours of further phone or online support to help you develop your skills and guide you through the online learning.
You can take a minimum of 2 short online courses and if you want to keep on learning – there's no limit!
Citizens Advice Telford and the Wrekin is able to offer this help as a result of funding from the Good Things Foundation.  Due to current social distancing guidance, support is being delivered online and by phone, rather than at local centres.